VoiceMonk Translations gives proficient language mediators to meet the translations, transcriptions, and translation necessities of our customers. We give a mixture of ability, professionalism, and incredible information with top-notch deciphering. We have etymologists who are native speakers of the language and quality enough to help you in your journey.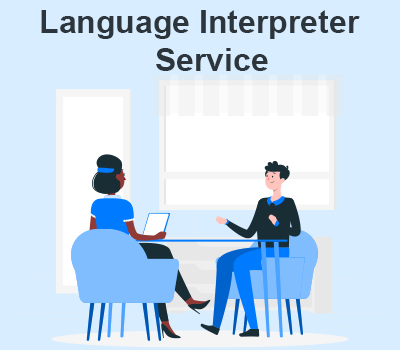 We a severe course of the enrollment interaction, we handpicked the best in the business with abundant information on the subject and involvement with the field. The language specialists are assigned based on the premise of industry prerequisites, where you can straightforwardly interface with our interpreters and can convey the necessities and expectations whenever it might suit you. Language translation is the craft of understanding the necessity and creating the output with fulfilling results.
Our etymologists are specialists in deciphering starting with one language source then onto the next, keeping it unique, genuine, and exact. Without a doubt, convey clear and brief items. We expect to convey the item on time and at the best cutthroat cost. The language interpreters should have the option to know and play with the words, rather than simply making an interpretation of the precise word to word. Our etymologists being native speakers can comprehend the specific message you need to pass on and interpret in like manner with no loss of data.
The world is going different consistently, and with our pioneering technology, we endeavor to be comprehensive of every one of our clients paying little mind to language, culture, or capacity. We have contributed best our opportunity to explore and foster a framework, which means to improve the current arrangements and foster new ones. Our language mediators are essential for a multicultural climate and are anxious to deal with your task and make it a groundbreaking language-access program.
VoiceMonk Translations has turned into a one-stop answer for exact, effective, and proficient language interpretation services. We are not restricted to 2-3 dialects; we have a pool of dialects structure where you can pick the language wherein you need to decipher your content. Our studio has an encounter of sixteen years and many cheerful clients. Our services have consistently stayed one of the premia in the field and top on consumer loyalty. Our services will give the language translators clinical necessities also
where patients are in the prerequisite of clinical help when they move to a different country. This help can be utilized for corporate necessities too
We promise to shield your own data; we guarantee you that there will be no type of information break as the security of your content is our highest priority.
Envision where language hindrances don't exist! Indeed, it's currently conceivable.
With the advancement in technology, it has become simpler to contact exclusive services and make your content accessible to the world. We are determined to break the shackles of language boundaries and assist you with interpreting the content to every one of the languages; accordingly, your content will be devoured by a huge populace on the planet with no deterrent in understanding the language. Subsequently, this will help in expanding the worldwide deals market too.