Greek, the autonomous part of the Indo-European group of dialects is local to Greece, Cyprus, Albania, and different pieces of the Balkans, the Black Sea coast, and the Eastern Mediterranean. Greek is one of the 24 official languages in the European Union and spoken by almost 13.5 million individuals in Greece, Cyprus, Italy, Albania, Turkey, and the numerous different nations of the Greek diaspora. The language holds the situation with perhaps the best piece of writing in the world. There are a few dialects related to the language Dhimotiki, Katharévusa, and Koine are the significant dialects.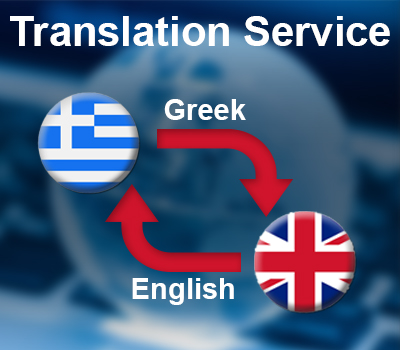 VoiceMonk started its experience 16 years prior fully intent on furnishing organizations and people with precise, steady, quick, and reasonable translation services. Organizations have utilized our services to break into and extend their unknown dialect commercial centers. We give top-notch interpretation and localization services to a wide scope of areas. We focus on ensuring the quality, cost, and proficiency of our services to all the more likely serve our clients. We secure your organization's global
market achievement. We accept that our prosperity is inseparably connected to that of our customers. Accordingly, we work with our customers as though we were an expansion of their organization, holding fast to the similar top caliber and honesty guidelines as they do. 
Offshore translators in our Greek translation service guarantee that time regions are irrelevant, so you can finish your venture when possible. Every one of our translators are native speakers of their separate languages and have finished the applicable instructive necessities to work in this field. It empowers us to give you precise interpretations that are culturally sensitive. Since we have put resources cutting-edge technologies, we can give such excellent help. We guarantee 100% exactness in the entirety of our work, guaranteeing that your business partnerships and projects advantage from impeccable interpretations. We have as of now laid down a good foundation for ourselves and put ourselves aside from our rivals because of our huge technological investment and world-class translators and language specialists. Because of our determined difficult work and results, we might have the option to rapidly build customer devotion. Our decent customers incorporate people, enterprises, and government organizations from one side of the planet to the other.
Every one of your undertakings will be taken care of by native translators with broad experience with the business and full understanding of the topic. Every one of our interpreters are native speakers of their individual dialects and have finished the significant instructive necessities to work in this field. It empowers us to give you precise interpretations that are socially delicate. Our proceeded devotion to offering great translation services demonstrates that we boost our assets and give the most ideal
openness to our staff. Our human asset base's mastery, hard work, and profundity are almost totally liable for the speed with which we've had the option to change our association and effectively start new organizations. 
Aside from language translation, we likewise offer document translation services, where prepared etymologists will decipher your proper records like legal contracts, reports, processes, brochures, catalogs, and that's just the beginning. We likewise offer translation services and website translation, which is one of the most pivotal components in extending an association's scope. 
VoiceMonk Translations is a well-known translation agency that provides Greek Translation Services. Our services are Technical Translation, Academic Translation, Video Translation, Website Translation, Game Translation, Book Translation, Manual Translation Reach us at (+91 8700295007) or

. You can mail your requirements at info@voicemonk.in