Bengali is the second most broadly spoken language in the country among the 22 scheduled languages in the constitution. The Indo-Aryan language is the national language of Bangladesh where 98% of the populace communicates in this language. It is likewise the official language of the provinces of West Bengal, Tripura, and the Barak Valley district of the territory of Assam in India. Almost 265 million individuals utilize Bengali as their local or second language. Bengali is the fifth most-communicated in the native language and the 6th most spoken in language by a total number of speakers on the planet. The language incorporates a few tongues related to it differing from one district to another.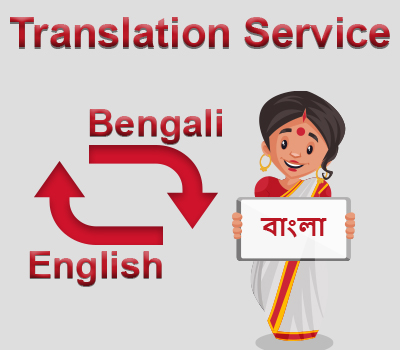 With over 16 years of involvement, VoiceMonk Translations is the best with regards to translating and making a commercial center answer for our clients. Our Agency gives a pool of flexible services, for example, subtitling, transmission, transcription, document translation, and so forth our longstanding relationship with our customers has been an observer for conveying limitless outcomes in our Bengali Translation Service, we have native speakers of the language who will chip away at your undertaking with the most extreme capability
It's not a heinous task, in contrast to the translations in other regional languages; when you track down a proper specialist co-op for the task, then, at that point the work turns out to be simple. By making the translation of the content into Bengali language, it will help in building up a bigger offer on the lookout and help in the global deal also.
Numerous associations succumb to machine translations; it actually does not have the degree of social and cultural nuances. The nature of content doesn't just rely upon plain translations; it is significant that the translations likewise are composed of the vernaculars from different dialects. This will consistently be a positive point and an advantage over different organizations on the lookout. Refining the messages to break the language boundaries and scaffold the social use and language hole will be a definitive objective.
Our Bengali Translation services have encountered speakers who will be working along the expert team to produce shocking outcomes for you. We likewise give the arrangements where you can have direct contact with our etymologist and pass on your necessities to them straightforwardly. In this day and age, we can't simply restrict our content to one language, in the Diaspora of online content, the compass is a distinct advantage, and with this Bengali Translation Service we give you the most noteworthy
reach to this huge populace of Bengali speakers and pass the borders. There are no time obstructions engaged with our work, you can contact us whenever by means of mail or telephone, and we will react speedily. Presently you can book your services with only a couple of clicks, visit our site to have a broad perspective and top to bottom information about our services.
VoiceMonk is a well-known translation agency that provides Bengali Translation Services. Our services are Technical Translation, Academic Translation, Video Translation, Website Translation, Game Translation, Book Translation, Manual Translation Reach us at (+91 8700295007). You can mail your requirements at [email protected]