Assamese Translation Service
The official language of Assam, Assamese is an Indo-Aryan language. There are more than 23 million speakers of Assamese. Throughout northeast India, most people speak Assamese language. Assamese is one of the 22 languages listed in India's Constitution. There are different lingos related to the language as the states additionally share Bodo and Bengali speakers. People in Arunachal Pradesh and Nagaland too speak Assamese. 
At VoiceMonk, you can get a total aide in excess of 200 languages, which is an all-in-one resource. We handle all kinds of translation. We will give an extraordinary encounter to our guests. It's great for your content. One of the critical advantages of utilizing proficient translators in the world is that they will guarantee genuineness and exactness. Any web translation services can't offer such a guarantee. Our Assamese Translation Service understands your needs and the needs of your customers better than those of other sites.
The need to arrive at your objective customers is the main impetus behind your interest in content confinement. If we want to get local customers, we should focus on what could happen outside of the limits. To appeal to a foreign market, you'll need to be good at writing, which you won't be able to do if the content isn't written well. Our Assamese Translation Service will guarantee that your content contacts its target group with the highest level of accuracy and ability. This endeavor to take advantage of the worldwide market will help with expanding your unfamiliar deals. Confinement is turning out to be progressively essential to access the worldwide market and get passionate reactions from customers.
Assamese Localization Service
Our customers can better understand our translations services with the help of our online translation system and item guide. From project origination to end, our Assamese Translation Service group will stay in touch with our customers to guarantee that all necessities are finished on schedule. We additionally give an arrangement to our customers to demand a retake or revise after the undertaking is finished, if essential. 
Your Assamese-language Translation service will give you a benefit over your market rivals. It will help with the extension of the Indian market and the making of a notable brand name. From the initial idea to the finished product, our staff will keep in touch with you to make sure that the work is being done the way you want, and you can get in touch with us whenever it's convenient for you. Aside from language translation, we additionally offer a document translation service, where prepared etymologists will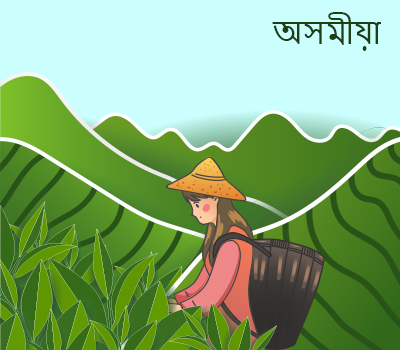 decipher your conventional archives like legitimate agreements, reports, measures, handouts, catalogs, and then some more. We offer translation services and website translation, which is one of the most significant stages in growing an association's scope. Editing is a significant part to ensure that the content translation is exact and there is no falsehood with it. This additionally helps from the deficiency of any significant content whatsoever time of translation. 
VoiceMonk is a well-known translation agency that provides Assamese Translation Services. Our services are Technical Translation, Academic Translation, Video Translation, Website Translation, Game Translation, Book Translation, Manual Translation Reach us at (+91 8700295007) or

. You can mail your requirements at info@voicemonk.in